Vornic Winery
"Vornic" winery was created in 2016 due to the love for the native land, customs of ancestors and family traditions of the village of Vorniceni, and appeared simultaneously with the founding of "Miron Vladimir Cheorghe" peasant farm.At the base of the pyramid lie 36 years dedicated to winemaking by Vladimir Miron, who is the heart and the brain of this project. And Grigorii Miron, an agronomist and his brother, constantly works with him side by side. 
 The vineyards of "Vornic" winery with the total area of 8.5 ha containing selected Sauvignon and Rhine Riesling varieties, inherited, thanks to the tireless dedication of the workers of the 1970s, the nectar of spring, the sweetness of summer, the richness of autumn and the silence of winter.
The basis of wine production represents the vast experience accumulated during the wine-making activities, and the knowledge gained during study visits to the USA, Germany, Italy and France.
Vornic wines are presented in Invino at the best prices:
2019  Vornic Feteasca Regală
2019  Vornic Feteasca Regală-Muscat
2019  Vornic Rosé
2019  Vornic Cabernet Sauvignon
2020  Vornic Feteasca Regală
2020  Vornic Riesling de Rhein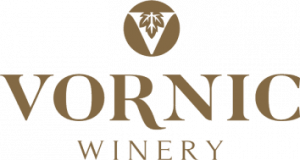 MD-3736, s. Vorniceni, r. Straseni,
(+373) 237 463 44