Vinuri Ialoveni
"Vinuri Ialoveni" is the only company in Moldova to make sherry wines using the classical Spanish technology (Jerez) of film method.
Not far from Chisinau, in the city of Ialoveni, a winery was established in 1953. The enterprise processes grapes and through the film method produces all kinds of wines from dry to spirits and dessert wines, as well as bottling and commercializing them. During the 90's of the last century Vinuri Ialoveni was restructured into a joint-stock company and registered the Shervin trademark, in order to sell the film wines on "non-Cyrillic" markets.
At the moment, the company also produces strong liquors "Gloria" and "Akademos" aged for 25 years in oak barrels from Jerez wines. The company's high-end technology and high standards have permitted the establishment to win over 90 awards, including 50 gold medals, at the most prestigious international competitions.
You can find a wide array of Vinuri Ialoveni's wines at Invino:
1994 Shervin Heres Armonios
1990 Shervin Heres Desert
1990 Shervin Desert
1988 Shervin Romanita
1995 Shervin Tare
1994 Shervin Sec
1990 Gloria
Academus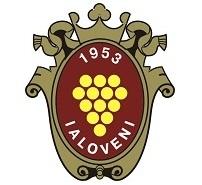 Moldova, or. Ialoveni, str. Alexandru cel Bun, 4
(+373 22) 73 78 25