Vinaria DAC
"Vinaria DAC" is a winery that was initially created as a hobby of Constantin Furculete and Onisim Popescu. During its first years, the winery made wine the "Christian" way, based on family traditions and winemaking experience. Everything began in a small wine cellar in the village of Rakovets.
Notwithstanding, in 2012 the company acquired 10 tons of selected grapes. The wine made from these grapes was aged in either stainless steel or oak barrels. Oleg Bobok became the main manufacturing technologist. The first wines of the "Vinaria DAC" trademark were made from 2014's harvest and entered the market in October of 2015. 2015 was also the year in which the winery's main building was established. It was equipped with the latest technology and new French barrels. The company rents vineyards in the Ungeni region and buys grapes from larger establishments.
The "DAC" winemaking company produces only high quality dry wines of noble grape varieties, using the best European technologies to make classic red, white and rosé wines. Wines of "Vinaria DAC" have already been awarded at international competitions in South Korea, Germany, and Romania. The winery also exports to Romania, the Netherlands, Poland and the Czech Republic. The company wishes to plant their own vineyards in 2018.
Invino Enoteca offers the following selection of DAC wines:
2017 DAC Sauvignon Blanc
2017 DAC Chardonnay
2014 DAC Riesling
2014 DAC Muscat
2015 Balada
2014 DAC Merlot
2014 DAC Feteasca Neagră
2014 Roșu Domnesc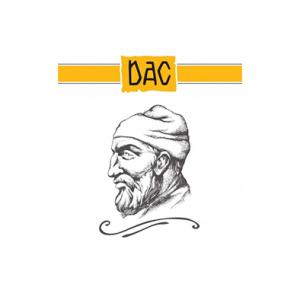 Moldova,Chișinau , Calea Orheiului 115 str
(+373 22) 87 65 66