Unicorn Winery
Unicorn estate was established in 2014 by Sergiu Galushka and Ion Sirbulet.
As the winemaker says himself, Unicorn estate was conceived as a small but soulful project. This is why each bottle has a label signed by the winemaker, telling the consumers that this is an author's wine. The backside label also shows the amount of poured bottles, for example – Pinot Noir – 2667, meaning there is no more of this wine.
14 wines are produced in total. The Equilibrium series consists of 5 wines from the 2015 harvest: Rkatsiteli, Pinot Noir, and blends of Rkatsiteli-Chardonnay, Cabernet Sauvignon-Merlot and Cabernet Sauvignon-Merlot-Rara Neagră. The Symbioz series consists of 8 aged wines from different harvests of Pinot Noir, Rara Neagră, Cabernet-Sauvignon, Rkatsiteli, Saperavi and a red three varietal blend. The "ice" wine of Rkatsiteli 2015 is separate from the series.
You can find the following Unicorn wines at Invino: 
2018 Vinul Meresei
2011 Symbioz Pinot Noir
2017 Equilibrium Pinot Noir
2013 Symbioz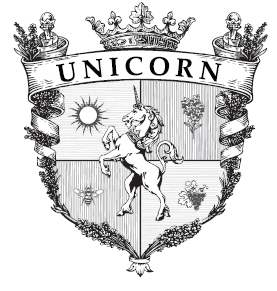 Calea Iesilor 36 str, Chisinau, Moldova