Novak
«Tartcomvin» Ltd. - specialized enterprise for the primary production of wine, founded in 2004. Manufacturing is located in the southern zone of the Republic of Moldova, in the village of Tartaul Cantemir district, established on the basis tartaulskogo winery, whose founding date - 1977 year.
Capacities «Tartcomvin» - up to 10 thousand tons of grape processing. Currently, the plant recycles 2-3 thousand tons of raw material per season.
"Novak" is a new collection of wines of the company "Tartcomvin". The line will perfectly suit admirers of the classics of winemaking, since it consists exclusively of high-quality high-quality wines. Under the trademark, "Novak" 8 kinds of red, white and rose wines are combined, meeting high standards of quality and food safety.
«Tartcomvin» LLC - the student and winner of many competitions, exhibitions and festivals of wine production in the Republic of Moldova and abroad.
Quality wine company «Tartcomvin» appreciated in the CIS countries and the European Union, where the company annually exports manufactured products.
The best wines of company can be found at Invino Enoteca:
2017 Novak Chardonnay Clasique
2017 Novak Chardonnay Barique
2016 Novak Chardonnay Clasique
2016 Novak Chardonnay Barique
2019 Novak Alb de Onitscani Clasique
2018 Novak Alb de Onitscani 500
2019 Novak Riesling
2019 Novak Floricica
2017 Novak Alb de Onitscani & Rkatziteli
2018 Novak Alb de Oniţcani- Rcațiteli 500
2018 Novak Chardonnay-Riesling-Alb de Oniţcani
2016 Novak Merlot Rosé
2018 Novak Pinot Noir
2016 Novak Cabernet Sauvignon
2017 Novak Cabernet Sauvignon BL
2016 Novak Saperavi
2016 Novak Red Blend №1
2017 Novak Red Blend №2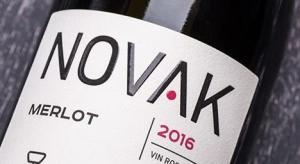 Moldova, Suvorova 58/1 str, Comrat
(373) 298 29 783