Mihai Sava
Mihai Sava is the famous winemaker from Costești, who has a poem for each kind of wine produced by him. Some of the poems can be found on the back of the bottles that bear his name. Mihai Sava wine labels illustrate the image of his house, where the family business started. 
The winemaker has been producing wines since 1996. A few years later, it extended its vineyard and began delivering grapes to a winery. But, since the factory went bankrupt and no longer honored its payment obligations, Mihai Sava decided to not deliver anymore grapes to other wineries, but to develop his own wine business.
The wines created in the vineyards of Arshogan by the master oenologist, the wines of Mihai Sava are sacredly preserved by the ancients.
Mihai Sava wines are presented in Invino at the best prices:
2018  Mihai Sava Traminer
2018  Mihai Sava Rosé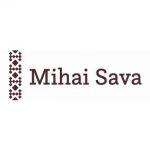 str. A. Mateevici 1-3, Costești
0693 09 134