Lion Gri
LION-GRI is a leading winemaking enterprise, equipped at the European level. The production technology includes: growing grapes on privately owned vineyards, grape processing, quality wine must production, aging, bottling and final product sales.

LION-GRI was founded in 1997 with the main goal to combine the historically inherited traditions of Moldovan winemakers, modern equipment and up-to-date technologies that now result in an undoubted quality of produced wine that complies to worldwide accepted standards thus satisfying the most sophisticated customer demand.

The holding follows the policy of providing progressive development and long-term presence in the wine market. Basic strategy consists in enhancing business processes, high level of production culture and professionalism, which provides the doubtless quality of LION-GRI wines.
The great achievement of the company "LION-GRI" and the great honor for Moldova is the fact that the wines of the company "LION-GRI", four consecutive years, are credited to the world-famous French catalog, "1000 best wines of the world".
Find Lion-Gri wines at Invino offered at exquisite prices:
2016 Lion Gri Saperavi
2016 Golden Lion
2002 Lion Gri Collection Brut
2009 Chateau d`Or Ice Wine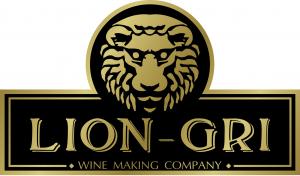 Moldova,Chisinau,801, Muncesti str.,
(+373 22) 41-40-80