Granovia Wines
The american business man Alvin Granoff, former legislator american, and launched in Chisinau's own brand of wine Granovia Wines. 
Alvin Granoff activated between 1983 – 1995 in the house of Representatives from Dallas (Texas, USA), and after the end of his political career, he developed business in agriculture, legal and the hospitality industry. After the Russian embargo on wines, has visited several times the Republic of Moldova, being confident in the potential of moldovan wines.
The company, which he founded in Chisinau has selected several premium wines from a few wineries in Moldova, which he bottled under an own brand. Granovia Wines bottled initially about 40 000 bottles of moldovan wine, and to the development cupajelor were involved sommeliers and oenologists in Italy.Granovia focuses on access on the markets of northern Europe and Asia, selecting only premium wines from the Republic of Moldova.
The company has a portfolio of ten types of wine: a few monosoiuri.Granovia Merlot Rose 2016 – has been rewarded recently with a silver medal at the prestigious contest Berliner Wein Trophy.
The company's wines can be found at Invino with the best prices: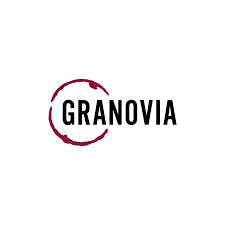 Chisinau, str. G. Bănulescu-Bodoni, 45 Office. 414
+373-6069-7777‬