Et Cetera
Et Cetera is a small winery of the Luchianov family. In 2005, immediately after the first harvest and bottling, Et Cetera wines were graded by experts and won a golden medal in a winemaking contest.
By 2009 the modern production facility was established. Et Cetera has achieved unique aromas and tastes that have won over the hearts of wine lovers, and this was done by balancing new technologies with traditional methods. The vineyard territory is 27 hectares in total; with the Black Sea, estuary and Dniester River not too far from the territory. This, in combination with the soil that has soft and warm top layers with cool and humid bottom layers, creates a perfect terroir for winemaking grape varieties. (Cromaz village, Stefan Voda region).
Et Cetera makes wine that reflects the unique character of Moldovan soil.
You can find the entire Et Cetera wine selection with great prices at Invino:
2016 Aeroplane Sauvignon Blanc
2017 Aeroplane Sauvignon Blanc
2020 Et Cetera Sauvignon Blanc WL
2014 Et Cetera Chardonnay Barrel Fermented
2015 Et Cetera Chardonnay Premium
2013 Et Cetera Traminer
2018 Aeroplane Affinite
2015 Et Cetera Cuvee Blanc Premium
2017 Et Cetera Cuvee Blanc Premium
2018 Et Cetera Cuvee Blanc Premium
2017 Et Cetera Rosé
2013 Et Cetera Merlot
2016 Et Cetera Merlot
2015 Aeroplane Merlot
2016 Aeroplane Merlot
2016 Et Cetera Merlot WL
2014 Et Cetera Merlot Premium
2015 Et Cetera Merlot Premium 1,5 l
2017 Et Cetera Pinot Noir Naughty Boys
2016 Et Cetera Pinot Noir Naughty Boys
2018 Et Cetera Pinot Noir WL
2013 Et Cetera Cabernet Sauvignon
2017 Aeroplane Cabernet Sauvignon
2012 Et Cetera Cabernet Premium
2018 Et Cetera Cabernet Franc WL
2016 Et Cetera Feteasca Neagră Premium
2018 Et Cetera Carmenere WL
2016 Et Cetera "Serenity" WL
2015 Et Cetera Cuvee Rouge Premium
2014 Et Cetera Serendipity
2019 Et Cetera Spumante Rosé
2019 Et Cetera Spumante Classic
2019 Et Cetera Spumant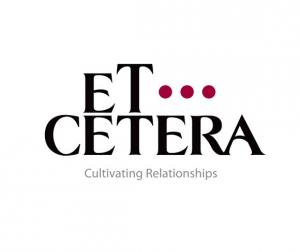 Moldova, Stefan Voda, Krokmaz (winery)
(+373 22) 21 06 69