Dionysos-Mereni
In the winemaking region of Codru, central Moldova, the "Dionysos-Mereni" works is located in the Mereni Noi village 25 km from Chisinau. The winery was established in 1959 as a part of the giant "Moldvinprom", and initially did only primal or first-step winemaking.
The enterprise restructuring occurred in 1995 when the factory acquired a new Italian wine line called "Techno Food". This line allowed the company to begin production of bottled wines. From the year 2000 onward, the factory began to produce high quality aged wines. Grapes are grown on the factory's own vineyards and are harvested by hand. This was the first company in Moldova to make wine from frozen and botrytized grapes. The Dionysos-Mereni doors are open to guests from all around the world. By visiting the winery, one can see the different branches within the factory grounds, get to know the technological processes of wine production, see bottled and barreled wine aging, be immersed into the unique atmosphere of the winery, and of course – experience their bouquet of tastes in their wine tasting hall.
"Dionysos-Mereni" wines receive high awards at international competitions annually. These wines attract wine enthusiasts with their aromatic and tasteful characteristics, their stable quality, wide selection, attractive design and affordable prices.
Invino Enoteca offers the following selection from "Dionysos-Mereni":
2012 Carlevana Chardonnay
2018 Carlevana Viorica
2013 Alb de Mereni
2002 Black Raven Cabernet Sauvignon
2018 Raritet Rara Neagra
2016 Carlevana Malbec
2007 Rubinus
2011 Rubinus
2004 Unicum Ambrosia Riesling
2007 Brumariu Riesling
2004 Port Mereni
1989 Auriu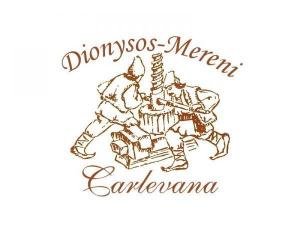 Moldova, Industrială 40,Chișinau
(+373 22) 83 54 15