Cricova
Cricova cellars used to be limestone mines that were a result of the mining activities in this area. The history of "Combinatul de vinuri Cricova" begins in 1947, when the great winemaker of this region - Petru Ungureanu – first experimented with storing sparkling wine in the padded stone-pits of Cricova (not too far from Chisinau).
By 1952 in this location, a winemaking company is established. In 1954, the wines of Göring (given to the USSR as reparations for WWII) as well as wines from all the different wine regions of the world are put away for storage in this famous collection. The year 1957 marks the beginning of the company's industrial manufacturing of sparkling wines with the classical method.
From 1970 onward, the company's main base becomes a home to viticultural and wine associations. The company even begins planting their own grapevines. In present day, "Combinatul de vinuri Cricova" has its own vineyards in the wine regions of Codru (central Moldova) and Valul-lui-Traian (southern Moldova).
Until 1980 the company's manufacturing power noticeably grows, hence the company getting attention on the world market with its products. In 1986 "Combinatul de vinuri Cricova" begins production of original sparkling wines with a faster method called Charmat. In 1998 the commercial and tourist center "Cricova-Vin" was opened to the public, and now anyone who desires can see the underground galleries (which stretch well over 150 km) as well as get acquainted with the production process of both dry and sparkling wines.
Cricova company wines are presented in Invino at the best prices:
2017 Cricova Feteasca Regală
2017 Cricova Feteasca Albă Limited
2018 Cricova Alb de Cabernet Limited
2018 Cricova Rose Limited
2017 Cricova Feteasca Neagră
2000 Cabernet 2000 Colecție
2017 Cricova Prestige "Codru"
1993 Codru 1993 Colecție
Cuvee Prestige Brut
Cuvee Prestige Brut  3,0 l
Cuvee Prestige Rose Brut
Premium Cuvee Brut Alb
Sauvage Rose Extra Brut
Blanc de Blancs Extra Brut
Blanc de Noir Extra Brut
2012 Cricova Grand Vintage 2012
Cricova Feteasca Albă Extra Sec
Cricova Alb de Onițcani Brut
Cricova Pinot Meunier Extra Sec
Crisecco Brut
Crisecco Brut Gold Collection
Cricova Ice Wine
2008 Zeus
2014 Cricova Magnific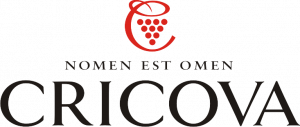 Moldova or. Cricova, str. Petru Ungureanu, 1
(+373 22) 60 40 27