Château Vartely
Château Vartely is one of the leading enterprises in Moldovan winemaking. The name originally comes from the town Orhei, which is close to the company's establishment. From Hungarian it translates as "fortress place" vár + hely.
The Château Vartely brand was developed in 2004, and in 2008 - a tourist complex was opened.  This complex is unique in its original architecture and detailed landscaping design.
The wine company has two working tasting halls. The Château vault holds the oldest collector's wine "Merlot", harvested in 2005. The company's motto "Wine with love to you" underlines that each company product carries a piece of the winemaker's soul within it.
Château Vartely has its own grapevine plantations in the wine regions of Codru and Valul-lui-Traian. This is the where the quality guarantee comes from, for 80% of a wine's quality comes from the grapevine itself. Altogether, the vineyard territory adds up to 260 hectares. The company produces both European and autochthonous varieties of grapes: Royal Feteasca (Feteasca-regala), black feteasca (Feteasca neagra), and Rara-Neagra. The winemaking company has reached a production of nearly 4.5 million bottles of wine per year.
The wines of Château Vartely have won a great amount of awards and medals at international competitions.
You can find Château Vartely's best wines at Invino:
2015 Taraboste Chardonnay
2015  Individo Traminer- Sauvignon Blanc
2017 Taraboste Alb
2018 Individo Rosé
2016 Taraboste Pinot Noir
2016 Taraboste Tribut Cabernet Sauvignon
2017 Individo Rara Neagra
2017 Individo Saperavi
2017 Taraboste Tribut Saperavi
2015 Taraboste Roșu
2016 Taraboste Rosu
2015 Taraboste Rosu 3,0 l
2016 Taraboste Rosu 3,0 l
2017 Spumant Clasic Brut
2013 Chardonnay Dulce Alb
2013 Riesling Ice Wine
2017 Pastoral Kagor
Rachia de Moscato 
Rachia de Moscato 1,0 l
Aqua Vie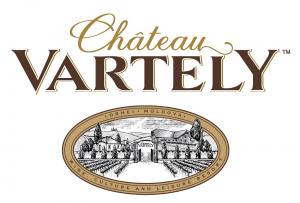 Moldova, Orhei, Eliberarii 170/B str.
(+373) 235 31 011