Chateau Purcari
The Chateau Purcari company was created in 2003 on the Purcari plant base. Purcari is a micro zone in the southeast of Moldova with unique climatic conditions.
The winemaker's history of this small wine region began in the 19th century. The first Purcari wine appeared in 1827. The recipe was lost in the years of WWI. However, in the 50's of the 20th century the classical winemaking traditions were restored, beginning a new era of the Purcari history.
The company has 250 hectares of vineyards, predominantly consisting of the varietals: Cabernet Sauvignon, Rara Neagră, Pinot Noir, Chardonnay, Sauvignon and Saperavi.
The winery's homestead situates a hotel complex right above the cellar galleries (which have stored a wine collection since 1947).
By taking an excursion at Purcari you can get to know the entire production process of elite wines. Here you can feel the connection of history and tradition, which are the foundational qualities of Chateau Purcari wines. 
Their most famous wines are Negru de Purcari and Roșu de Purcari.
Invino enoteca presents the entire Chateau Purcari wine selection at appealing prices:
2018 Sauvignon de Purcari
2019 Sauvignon de Purcari
2019 Chardonnay de Purcari
2019 Pinot Grigio de Purcari
2019 Traminer de Purcari
2019 Viorica de Purcari
2014 "Vinohora" Feteasca Albă-Chardonnay
2013 Alb de Purcari
2013 Alb de Purcari Magnum
2019 Rose de Purcari
2019 "Vinohora" Rose Feteasca Neagră-Montepulciano
2017 Merlot de Purcari
2018 Pinot Noir De Purcari
2018 Cabernet Sauvignon de Purcari
2018 Rara Neagră de Purcari
2018 Malbec de Purcari
2015 Maluri de Prut
2012 Roșu de Purcari
2017 Negru de Purcari
2016 Negru de Purcari Magnum
2017 Negru de Purcari Vintage
2014 "Vinohora" Rara Neagră-Malbec
2019 Freedom Blend
Cuvee de Purcari Rosé
Cuvee de Purcari Extra Brut
Cuvee de Purcari Brut
Cuvee de Purcari Feteasca Albă
Grande Cuvee de Purcari
2014 Premium Ice Wine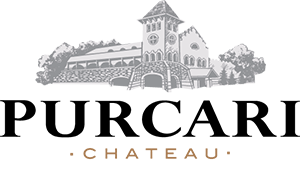 Moldova, Chisinau, Calea Iesilor Str. 10B
(+373 22) 85 60 22