Chateau Cristi
Vladimir Cristi is connected to a line of important political events and visionary governmental decisions.His name is also written with the golden letters into the book of Moldovan winemaking history.Being an important political and social person of his time, Chisinau city mayor, true patriot of his country and a gifted winemaker, he has passed on though generations a tradition of making the great wines, which are glorified all over the world nowadays.Since 2015, the winery with centuries-old traditions – Chateau Cristi – revives the winemaking recipes of the genius Cristi family.
The legendary blend Cabernet Sauvignon – Merlot – Malbec was revived, which rightfully deserved the name "royal".Chateau vineyards are located in the south of Moldova, in the famous area of Troyan Val. The grapes growing in this fertile zone are famous for their selected bouquet and give the wine aromas of flowers and dried fruits, rich color and magnificent taste.
Already two years, the revived winery Chateau Cristi pleases connoisseurs of quality wine with selective products.
The company's wines can be found at Invino with the best prices:
2017 Chateau Cristi Sauvignon Blanc
2017 Cristi Chardonnay Barrel Fermented
2018 Cristi Chardonnay Barrel Fermented
2016 Chateau Cristi Merlot
2017 Chateau Cristi Pinot Noir
2016 Chateau Cristi Cabernet Old Vine
2017 Bravoure Cabernet-Merlot
2016 Chateau Cristi Cuvee Rouge Royal
2017 Bravoure Cabernet-Shiraz-Feteasca Neagra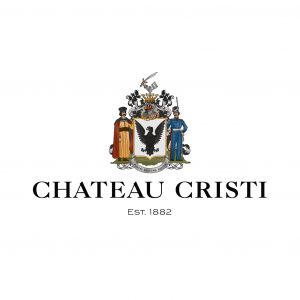 Chisinau ,Maria Cebotari str., 6
+373 673 99110