Basavin & Co
"Basavin & Co" is situated in the town of Basarabeasca that used to carry the name Romanovka, dedicated to the imperial Russian family Romanov. In 1913 a wine yard was established, which consisted of 2 simple mechanical presses that moved by horse power. In 1939, the enterprise equipped a cellar for storing oak barrels with aging wine. In 1969, with the wine yard at its foundation, a new winery was built. It joined the old Romanov winemaking traditions with modern (of that time) technologies.
In the 90's of the 20th century the Southern Grape Micro Zone Union allowed "Basavin & Co" to salvage its traditions and continue producing wine. Presently, "Basavin & Co" make their quality wine with the "vendage manuelle" technology, which is based on hand harvesting grapes, temperature control of fermentation and oak barrel aging. "Basavin & Co" plantations are located in the Stefan Voda region in the southeast of Moldova. The wine factory has its own vineyards in the villages Romanovka, Bașcalia, Abaclie, Cioс-Maidan and Iserlia. These locations are ideal for production of the best wines since they are only 75 km away from the Black Sea and are situated on hilly slopes with loamy soil.
The mission of "Basavin & Co" is producing quality wines for a wide spectrum of the population, and simultaneously strengthening the image of Moldovan wines on the foreign market.
Invino Enoteca offers the following Basavin wines at great prices:
2016 Basavin Sauvignon Blanc
2015 Basavin Rosé
2004 Chateau de Basavines (Alb de Carpineni)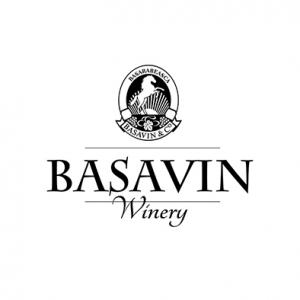 Moldova ,Chisinau, str. M. Eminescu, 40
(+373 22) 85 60 22