Asconi
Asconi Winery was founded in 1994 and is a family business. The winemaking factory is situated in the central zone of Moldova in the village Puhoi (Ialoveni Region).
Asconi Winery's main accent is that they produce and sell wines specifically adapted to certain markets, to which they then export. This underlines the great price-quality ratio that these wines carry. The winery has over 500 hectares of their own vineyards that are located not far from the village Geamana (New Anenii region). The plantation is mainly occupied by classic French varietals such as Cabernet Sauvignon, Merlot, Chardonnay, Sauvignon Blanc and Muscat, however they also have rare varietals such as Riesling, Malbec, Pinot Noir, and of course local varietals like Feteasca Alba and Feteasca Neagra.
They have won over 10 awards and prizes at international competitions such as "Concours du Bruxelles", "Decanter World Wine Awards", "International Wine and Spirits Competition" and "Berliner Wine Trophy". Asconi offers guided tours around the winery, where one can see the entire winemaking process, as well as take part in a professional wine tasting. Asconi winery produces a wide array of wines, including white, red, and rosé dry, dessert wines, and spirits. The majority of wines are aged in oak barrels.
You can find a wide assortment of Asconi wines at great prices in Invino: 
2014 Asconi Pinot Grigio
2014 Asconi Riesling
2015 Sol Negru Feteasca Albă
2017 Sol Negru Traminer-Feteasca Albă
2017 Sol Negru Feteasca Albă - Pinot Gri
2015 Sol Negru Rosé
2017 Uneori Moscato Rosé
2017 Sol Negru Cabernet-Sauvignon Rosé
2012 Sol Negru Merlot
2012 Sol Negru Cabernet-Sauvignon
2015 Sol Negru Pinot Noir
2014 Sol Negru Feteasca Neagră
2015 Sol Negru Malbec
Asconi Ice Wine Cabernet Sauvignon
Moscato Vin Special Dulce
2016 Asconi Saperavi-Cabernet Sauvignon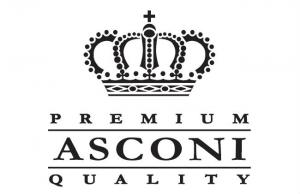 Moldova,Stefan cel Mare 1,s.Puhoi, Ialoveni
(+373) 268 64 274