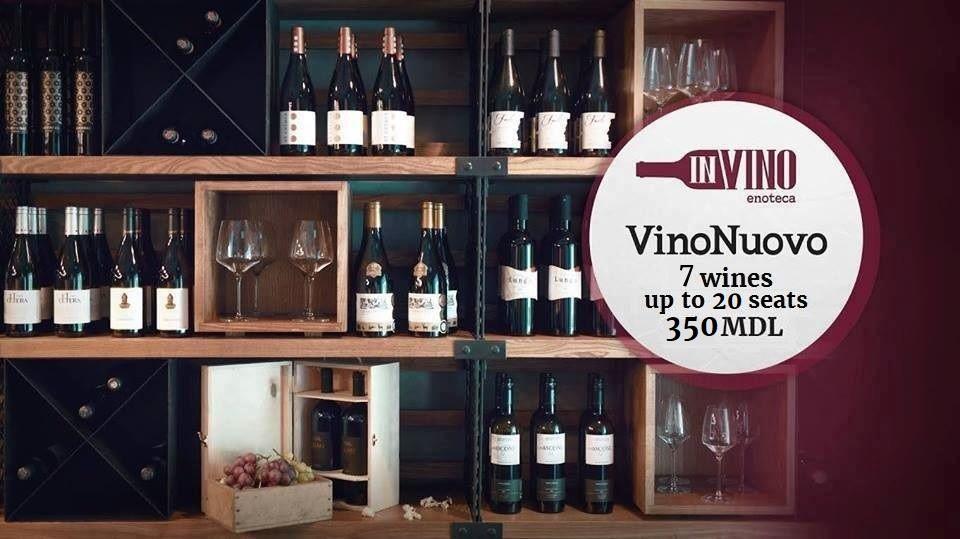 NOVAK Winery is located in the Tartaul village of the Cantemir region, all within the winemaking region of Valul lui Traian. Even though Novak wines have entered the market relatively recently, they have already achieved an envious popularity. This is primarily due to their white wine made from the hybrid Moldovan variety Alb de Oniţcani, but not only. Andrey Novak is constantly experimenting and pleasantly surprises his admirers with bright novelties.
Saturday, May 15, at 18:00, Invino enoteca invites those who wish – to take part in a chance of meeting the enthusiastic winemaker Andrey Novak. He will personally be presenting Novak Winery's new summer collection, including:
• Spumant Alb Brut
• 2020 Alb de Onițcani
• 2020 Feteasca Regală
• 2020 Feteasca Albă
• 2020 Floricica
• 2020 Muscat Orange
• 2018 Red Blend № 1 new limited edition
The presentation will be led by Invino's sommelier Inna Shangina, as well as the winery's owner – Andrey Novak.
The price is 350 MDL. Appetizers are included. Seat reservation at 022-909-944, 078-946-718. The number of seats is limited, so think fast!