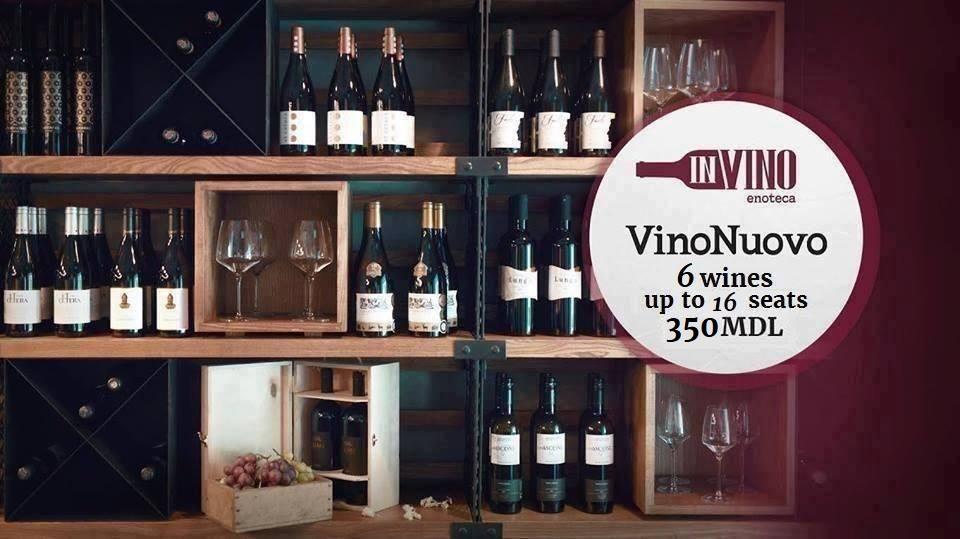 The Divus winery is located in the village of Vorniceni, Straseni district, Codru wine region, at a distance of 35 km from Chisinau. The slogan of Divus Winery is "Wine that unites ideas and characters." The goal of winemakers is to produce wines with a special personality from indigenous grape varieties based on constant experimentation. Divus wines have already been awarded gold and silver medals at prestigious international competitions.
Saturday, September 17, at 18:00, Invino enoteca invites you to a presentation of wines from DIVUS Winery. The program is as follows:
• Spumant Brut Fetească Alba-Feteasca Regală
• 2021 Domeniile Vorniceni Sauvignon Blanc
• 2021 Domeniile Vorniceni Trei Mândre /Viorica-Floricica-Feteasca Regală/
• 2019 DIVUS Pinot Noir Volumul 2
• 2019 DIVUS Saperavi
• 2019 DIVUS Endemic Blend /Rara Neagră-Feteasca Neagră/
The presentation will be led by the Divus brand manager Andrei Ştirbu and Invino enoteca's sommelier Anastasia Colodco.
The price is 350 MDL. Appetizers are included. Seat reservation at 022-909-944, 079-830-988. The number of seats is limited, so think fast!