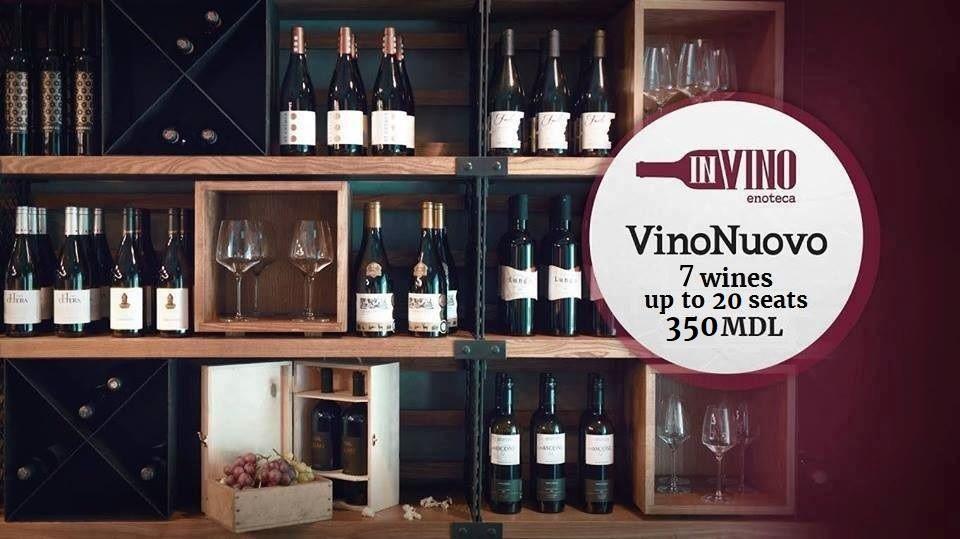 The company "Corten Vin" is located in the southern part of the Republic of Moldova, in the village of Corten, Taraclia district. The winery has received numerous awards for the exceptional quality of its wines and strong winemaking traditions.
This vineyard is located in a picturesque area with rich soil and a favorable climate for growing quality grapes. The manufacturing process is traditional to ensure the best quality.
Friday, May 26, at 19:00, Invino enoteca invites those who wish – to take part in a chance of appreciating exquisite wines of Corten Vin. The program is as follows:
• 2019 Blanc de Balncs Spumant
• 2021 Sauvignon Blanc
• 2016 Chardonnay
• 2022 Sauvignon Blanc-Floricica
• 2019 Pinot Noir
• 2016 Merlot
• 2018 Cabernet Franc
The presentation will be led by Invino's sommelier Anastasia Colodco, as well as the winery's oenologist – Sergei Velixar.
The price is 350 MDL. Appetizers are included. Seat reservation at 022-909-944, 079-830-988. The number of seats is limited, so think fast!