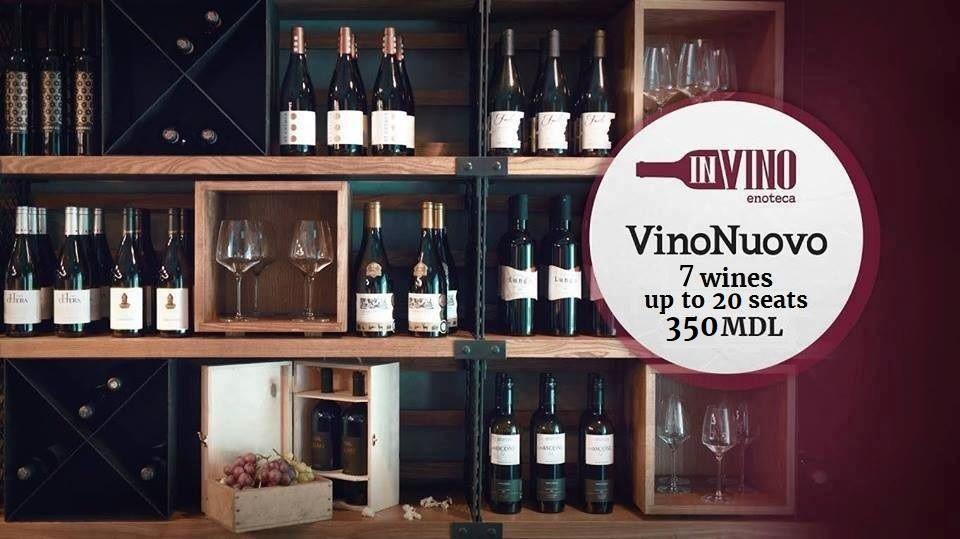 Carlevana Winery is located in the heart of Moldova, Merenii Noi (New Mereni) village, in 25 km from Chisinau. The winery's history started in 1959 and is closely linked to the history of the winemaking industry of Moldova in the sixties. A new stage in the winery's history began in 1996, after the privatization of the state-owned enterprises. Starting with 1999, the winery's winemakers together with the invited winemakers Constantin Stratan and Stepan Curdov started a new premium wine production program.
On Saturday, November 12 at 18:00, Invino enoteca invites you to the presentation of the current line of wines from Carlevana Winery. The program is as follows:
• 2020 Raritet Orange /Muscat Ottonel/
• 2019 Raritet Rara Neagră
• 2019 Raritet Merlotage /Merlot-Malbec-Cabernet Sauvignon/
• 2019 Raritet Rubinus /Cabernet Sauvignon-Malbec-Merlot-Rara Neagră/
• 2003 Collection Cabernet Sauvignon
• 2007 Brumariu Ice Wine /Riesling/
• 2004 Port Mereni
The presentation will be led by the winemaker Alexandre Yaremchiuk and Invino enoteca's sommelier Anastasia Colodco.
The price is 350 MDL. Appetizers are included. Seat reservation at 022-909-944, 079-830-988. The number of seats is limited, so think fast!