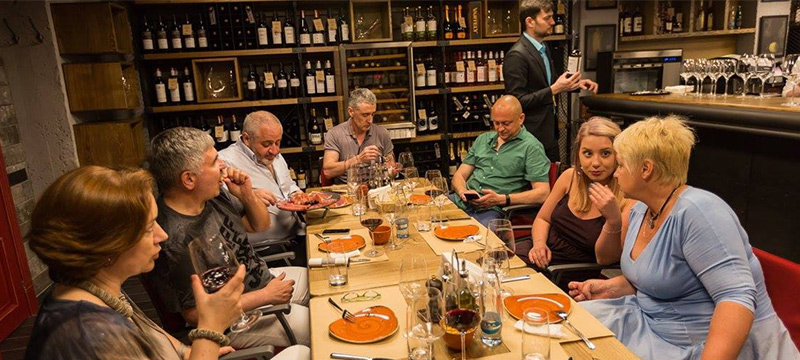 Our sommeliers consult and offer wine tastings in Russian, Romanian, French, and English.
You will be able to not only individually judge the color, aroma, and taste of specially selected wines, but also discover their unique characteristics, stories about them, as well as share your impressions with those around you.
A traditional wine tasting includes 6 wines (2 white, 1 rose, 3 red) and crackers. There are also additional appetizers offered: meat and cheese assortments, focaccia, olives. For four people we recommend one meat appetizer, one small cheese plate, and 2 focaccias.
Other than the classic tasting we also host thematic tastings – horizontal, vertical, blind, etc.
Group sizes for tastings: 2 – 24 people.
A reservation at least one day ahead will give us the chance to prepare everything beforehand.