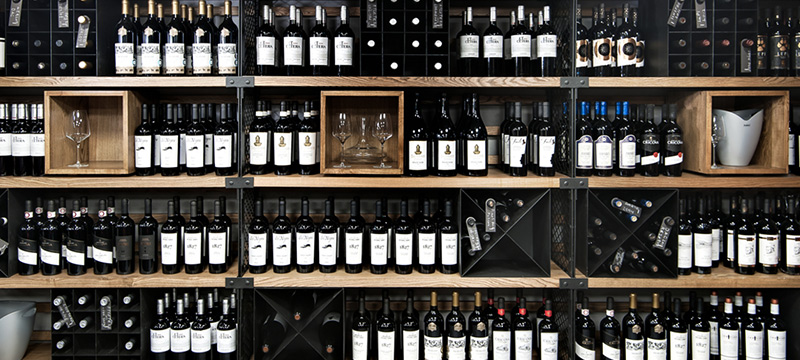 Enoteca is a collection of impressions about every new taste: its quality, coherence, intensity and typicality.
The wines in our collection were chosen not according to the producers, but by grape variety. The only true manager of the process was the quality of the wines. You can find mono-sort wines, as well as blends; red and white wines, as well as rosé; dry, sparkling, dessert and special wines, and even hard liquor made from specific grape sorts.
For the present day, this collection is made up of over 200 names with the best correlation of cost-quality:
'Select' Category
Young wines – both great in quality and not too expensive, which underwent a careful picking process by our sommelier. They can easily be seen as everyday wines.
'Reserve' Category
High-quality seasoned wines that matured in barrels and have a fully balanced taste. If opened during a special occasion, these wines can offer an additional new value.
'Premium Reserve' Category
Outstanding wines. These wines are specifically meant for true judges and collectors of wine. The quantity of such wines is limited. If an understanding individual receives such a bottle as a present, not only will he value your relationship, but your exquisite taste, as well.
Out of the selected wines we chose 50 with the most prospect in maturation and stored away over 10 000 bottles.